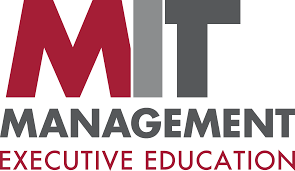 MIT Sloan Entrepreneurship Course Explores the Framework of a Successful Startup
Entrepreneurship is a skill that can be taught, and that is what this course was designed for.
CAMBRIDGE, MA (PRWEB)
September 21, 2021
MIT Sloan Executive Education is currently recruiting participants for "Disciplined Entrepreneurship: A Systematic Approach to Building Innovative Products and Companies". Held virtually over four sessions between October 18 and 21, the course is a step-by-step strategic roadmap for launching a successful business and more effectively bringing innovative products and ideas to market. Led by Bill Aulet, Managing Director of the Martin Trust Center for MIT Entrepreneurship and longtime successful entrepreneur, the course is based on his award-winning and international bestselling book, Disciplined Entrepreneurship: 24 Steps to a Successful Startup.
"There are many misconceptions about entrepreneurs, including that they are born, not made, and are risk-loving, unruly individualists," Aulet said. "But that's not at all true for most entrepreneurs. Entrepreneurship is a skill that can be taught, and that is what this course was designed for.
Taught alongside Paul Cheek, lecturer and entrepreneur-in-residence at the Martin Trust Center, MIT Sloan School of Management, this highly interactive course is delivered in an action-oriented workshop style. Through lectures, case studies, team exercises and coaching from experienced entrepreneurs, participants will be introduced to the framework of disciplined entrepreneurship, with an emphasis on the importance of the initial discovery phase, from brainstorming on products and services to defining potential customers. Attendees will also learn why and how to sharpen their focus and find the sweet spot where their products or services meet potential customers and future loyal brand ambassadors.
Suitable for current and future entrepreneurs, participants will leave this course with a complete vision of how to make, market and sell a product that people want to buy.
To learn more about this course or to register, click here. For a complete list of Executive Education courses, visit the MIT Sloan website.
About MIT Sloan Executive Education

MIT Sloan Executive Education's non-degree executive programs are led by experienced MIT Sloan faculty and offer professionals around the world a focused and flexible way to advance their career development goals and position their organizations for future growth. Cutting-edge leadership training includes more than 80 short courses, executive certificates, online courses, customized programs for organizations, and the flagship Advanced Management program.
Share the article on social networks or by e-mail: