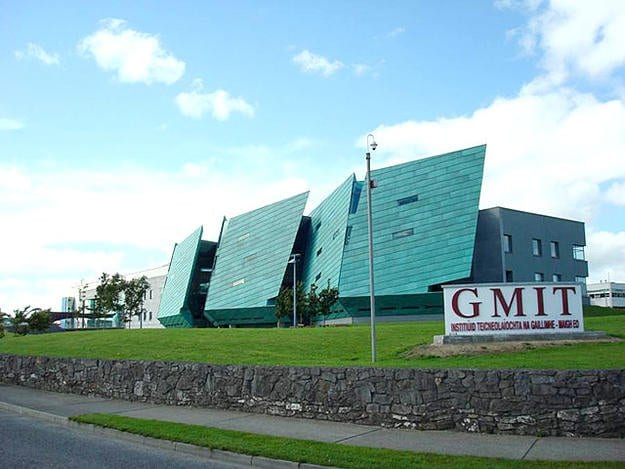 Free GMIT Food Entrepreneurship Course Returns
A popular and free food entrepreneurship refresher course at GMIT will be back this month.
The GMIT Certificate Course in Food Innovation and Entrepreneurship is part of the Higher Education Authority's Springboard initiative.
The free part-time course is taught by renowned entrepreneurs such as Brendan Allen, Castlemine Farms, with input and contributions from course graduates including Ami Madden of Valhalla Meats.
First delivered at GMIT in 2016, the course is designed for agribusiness workers such as local and regional food producers, rural farmers, food entrepreneurs and the wider farming community, where entrepreneurial training is not has generally not been prioritized.
It provides participants with the professional knowledge and skills to foster and develop their food ideas into successful businesses, encouraging participants to consider food entrepreneurship as a career.
GMIT's Dr Lisa Ryan said: "This course has been developed by a combination of qualified food science and nutrition personnel with a panel of food entrepreneurs and promotes work-based learning."
"Interacting with food entrepreneurs provides participants with the opportunity to network with like-minded individuals, be inspired by their success, and learn the reality of starting and growing a food business."
"Industry leaders provide mentorship and support to participants throughout the course. Our course graduates have found the experiential learning environment and interaction with industry a hugely beneficial and rewarding experience. »
This course is part of the Springboard initiative, which offers free or subsidized refresher courses for people who have been unemployed or are looking to improve their prospects in modern industries.
The Certificate Course in Food Innovation and Entrepreneurship begins at the GMIT campus in Galway on Monday 31 January.
It is completely free for those who meet the eligibility criteria and costs €300 for those who are employed.
Applications must be made online via www.springboardcourses.ie, where information can also be found on eligibility criteria.
Course registrations must be made no later than Tuesday, January 25.
Successful applicants will have access to high-level support and mentorship throughout the course, as well as the opportunity to gain hands-on support for start-up companies that will emerge from the program.
Moving away from the traditional teaching style, this course will adopt a collaborative, practice-based approach in its delivery methods.