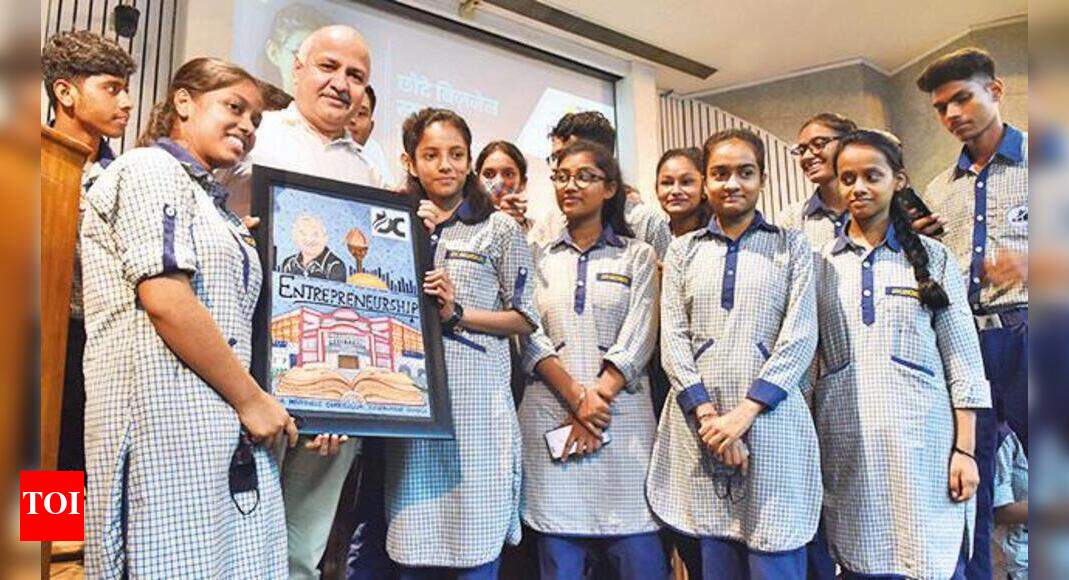 'Entrepreneurship course only way to create jobs' | Delhi News
NEW DELHI: After a successful pilot of the Seed Capital Project under the Entrepreneurship Studies (EMC) program, the project will be launched on Tuesday for 3.5 lakh students in Class XI -XII of Delhi Public Schools.
MP CM Manish Sisodia also announced that now the seed money had been increased to Rs 2,000 per student against Rs 1,000 earlier.
Calling it a 'corporate blasting scheme', Sisodia, said: 'There is no dearth of talent among children studying in Delhi's public schools. If shown the right path, they can become successful entrepreneurs. The only solution to unemployment in the country today is EMC, and the children of Delhi will overcome this problem by becoming job providers and not job seekers.
The program, so far, has been implemented in two academic sessions. In the pilot phase, the project was undertaken at School of Excellence (SoE) Khichripur. Within this framework, nine groups of 41 children were formed and each child received 1,000 rupees in starting capital.
"People in our country find solutions to unemployment by seeking
works
at the political and administrative levels. But I believe that if everyone wants to be a job seeker, who will become a job provider? EMC will be the solution to unemployment. Thanks to the students of public schools in Delhi, a great message will reach all citizens of the nation that the only solution to eradicate unemployment and move the economy forward is EMC, which must be adopted in all schools in the country" , said Sisodia.