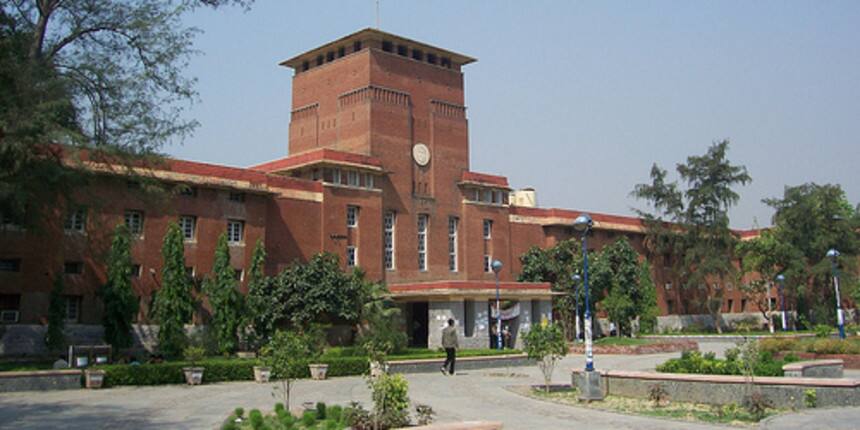 DU creates a school for skills improvement and entrepreneurship development
New Delhi:
The University of Delhi, or DU, has established the Delhi School of Skill Enhancement and Entrepreneurship Development (DSSEED) to enhance skills in a structured way and develop entrepreneurship. The flagship institute, DSSEED, established under the Institution of Eminence (IoE) program, will be led by innovator and biochemist, Professor Vijay K Chaudhary (Honorary Director).
Recommended: Know your chances of admission to DU colleges based on your 12th percentage. Click here
An advisory board of eminent scientists and innovation enablers under the chairmanship of Professor NK Ganguly, former Chief Executive of the Indian Council of Medical Research, will guide DSSEED.
Newly created, DSSEED aims to bridge the gap in current knowledge dissemination by initiating training programs. DSSEED will use "innovative mechanisms in an integrated manner" to mold young minds to meet global needs and achieve the dream of "Make in India, Made for World".
A statement from the DU said: "DSSEED will provide incubation facilities for students and entrepreneurs, which will also be extremely useful in promoting the research interests of college teachers who are unable to take ideas forward for lack of necessary infrastructure and the right ecosystem in their place. of work."
DSSEED will include faculties from a variety of backgrounds, including sciences (biological, chemical, physical, mathematical, and computer science), humanities, social sciences, business and economics, finance, and management.
The Delhi University statement further added that the involvement of multi-disciplinary faculties will help address "immediate and ever-changing future challenges in an integrated manner and contribute to national development."